8-15 working days
Calculate your financing with Cetelem
Our premium mattress with maximum comfort
A model designed especially for the most demanding: those who seek the most pleasant rest and improve their well-being above all else. In addition to all the benefits it brings you, comfort, softness, thermoregulation... this model is dual, so that if you sleep as a couple you can select the support you prefer, medium or firm, on each of its sides. Have you ever slept on a cloud? We invite you to try it at any of our Bed's stores. We will customize it to suit your tastes and preferences exactly.
Cover:
Anti-humidity technical fabric
Pocket spring mattress

One of the main characteristics of this mattress is that it is made up of pocket springs that adapt point by point to the shape of your body to achieve maximum quality rest.

Extra Comfort

The padding layers of a mattress are what will offer you the degree of comfort. Thanks to the combination of the best materials in its layers, this mattress guarantees rest without pressure, adequate support and the most progressive comfort on the market.

Transpirability

This high-end mattress dissipates the heat you generate while you sleep, achieving optimal ventilation, an ideal temperature and a fresh and pleasant rest during any time of the year.

Motion Isolation

The pocket springs in small independent pockets prevent the vibrations of each movement from being transferred to the rest of the springs and therefore to the mattress. In this way, your partner's movements will not pass to your side of the bed and will not affect your rest, and vice versa.

Uncoverable lid

To keep your sleep equipment in the best hygienic conditions for many years, easily remove the cover and the upper padding layer thanks to the zipper that goes around its entire contour and wash them without any problem. Its anti-humidity outer fabric favors quick drying so you can enjoy your bed in optimal conditions without waiting.

Special Design

This mattress is perfect for those couples who have different sleeping preferences as it is characterized by offering dual firmness. What does that mean? That we give you the possibility of personalizing your mattress by selecting a different firmness for each of the beds: FIRM on one side of the bed and MEDIUM on the other side. You can also choose the complete mattress with medium or high firmness.
Firmness

The Tuscon Premium mattress stands out for its dual firmness. Choose medium firmness, high firmness, or one for each side of the mattress?

Height

This mattress measures 30.5 cm high.

Dual Balance

DualBalance is the technology developed by Lattoflex that allows you to choose a different firmness for each bed in the same mattress: Medium and Firm.

Total Airfeel

Total AirFeel is the technology responsible for dissipating the heat generated by your body (ventilation) that is incorporated into the padding of this model made up of visco reticular, super soft foam and 3D fabric.

Dry & Cool

Dry Cool is the technical anti-humidity fabric used to make up the outer layer of this mattress. Contributes to the non-proliferation of microorganisms.
3-year manufacturing guarantee

This product has been manufactured with the highest quality standards. So that you can make your purchase with complete confidence, the manufacturing guarantee covers, for the first three years from the date of delivery, the possible manufacturing defects.

See more

Satisfaction guarantee

In beds.es we are so sure that we have the mattress that best suits you, that we offer you 30 nights to try it out. If in this period you do not manage to adapt to it, you can make a change for another model thanks to our satisfaction guarantee.

See more

Financing

At Bed's we give you all the facilities so that you don't have to worry about anything. Do you want to pay your order in easy installments and with total security? Choose our 100% online financing.

See more
You have doubts?
You can contact us through this phone number or email and we will answer all your questions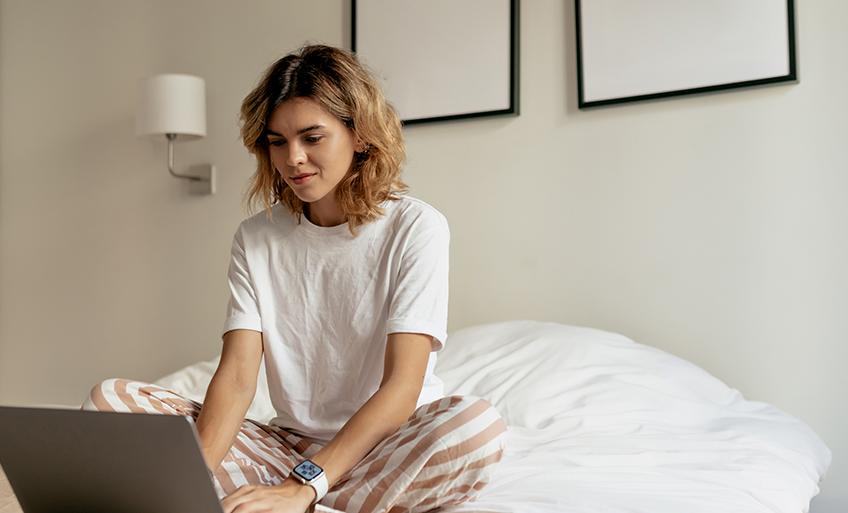 Bed's | Benefits of pocket spring mattresses