OVER 200 STORES ATTEST YOUR NEXT BUSINESS WILL BE A SUCCESS
Are you thinking of setting up your own business? We'd like to tell you why joining bed's is a really interesting option for you. More than 35 years of experience and over 200 retail stores in Spain consolidate our leadership position in the sleep industry.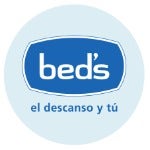 MORE THAN 35 YEARS OF EXPERIENCE
---
Since the first specialized shop opened in 1985, bed's has achieved living more than 35 years of success to set itself up as a benchmark company in the bedding industry.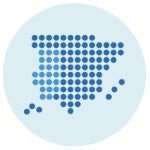 ---
Thanks to our constant growth trend, we have opened over 200 retail stores across Spain.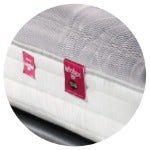 VALUABLE BRANDS INTERNATIONALLY
---
Since the beginning we have worked with top bedding brands, highly valuable all over the world, pioneers in innovation, which offer cutting-edge sleep products and provide unconditional guarantee and trust.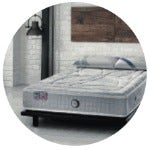 EXCLUSIVE AND CUTTING-EDGE PRODUCTS
---
In our stores, customers will find high-quality products, manufactured exclusively for bed's. In addition to mattresses, bed's has the best range of sleep accessories and household items.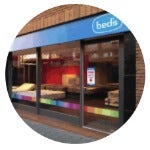 CONTINUOUS PROFESIONAL TRAINING
---
The best professionals will assist you at all our retail stores. Thanks to their continuous training, they are ready to provide our Customers with the latest in sleep technology.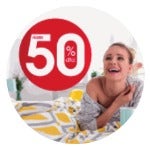 LOCAL AND NATIONAL NOTORIETY
---
We know how to reach Customers to give them the best products and deals they could ever imagine. Bed's stores continuously invest in the most effective communication channels, based on a proven marketing plan.
OUR PROFESSIONAL TEAM WILL ADVISE YOU,
AND WILL HELP YOU IN ALL KEY ELEMENTS FOR YOUR BUSINESS TO GROW
Commercial premise approx. 150m2 with small-scale work

45.000 €

Image proyect

3.000 €

Royalty

5% of sales (without VAT)

Contract renewal

5 years

Commercial premise dimension

150m2

Commercial premise requirements

shopping area

Population

minimum 20.000
AND MANY MORE ADVANTAGES WE'D LIKE YOU TO KNOW