We invite you to get to know us a little more, are you in?
Much more than your mattress store
Did you know that rest is health? While you rest each night, your body is being renewed : your skin eliminates toxins,
your brain processes all the information received throughout the day,
your body is cleaned...
At Bed's we are aware of this, and when you enter one of our stores and we advise you on the best mattress,
the most adaptable base or the most ergonomic pillow, our objective goes far beyond ensuring that you could sleep well.
We want to take care of you offering the personalized rest you deserve, the real one.
More than 35 years by your side
More than 35 years offering the best rest, helping you to choose the rest equipment that best suits you and advising you on the purchase of your new mattress.
During these years we have always worked together with leading rest brands and exclusive products, because we believe that
when making important decisions in life (such as your rest and well-being)
it is essential to do so under a guarantee of quality
and satisfaction.
And who better than Pikolin, Lattoflex, Bultex, Epeda,
Pardo, Smattex or Tempur for this.
---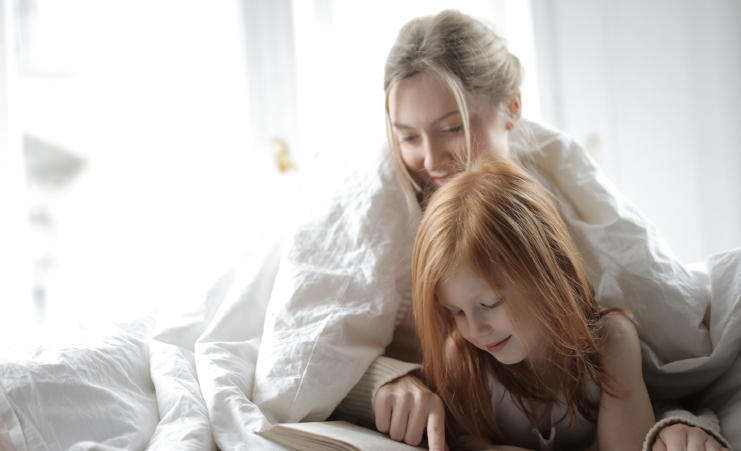 Thank you for trusting Bed's
We know that the customs and routines of our customers have changed a lot since
Bed's opened its first store, back in 1985.
However, there is something that remains present in the lives of
our customers: the need for real rest.
Thank you for trusting the leading rest chain. Thank you for trusting our more than 180 stores and making us
improve day after day to be able to offer you personalized professional advice and top
quality services on each of your visits. In the end, you will spend ⅓ of your life resting and we want you to do it on a mattress,
on a bed base and with a pillow that fits you perfectly.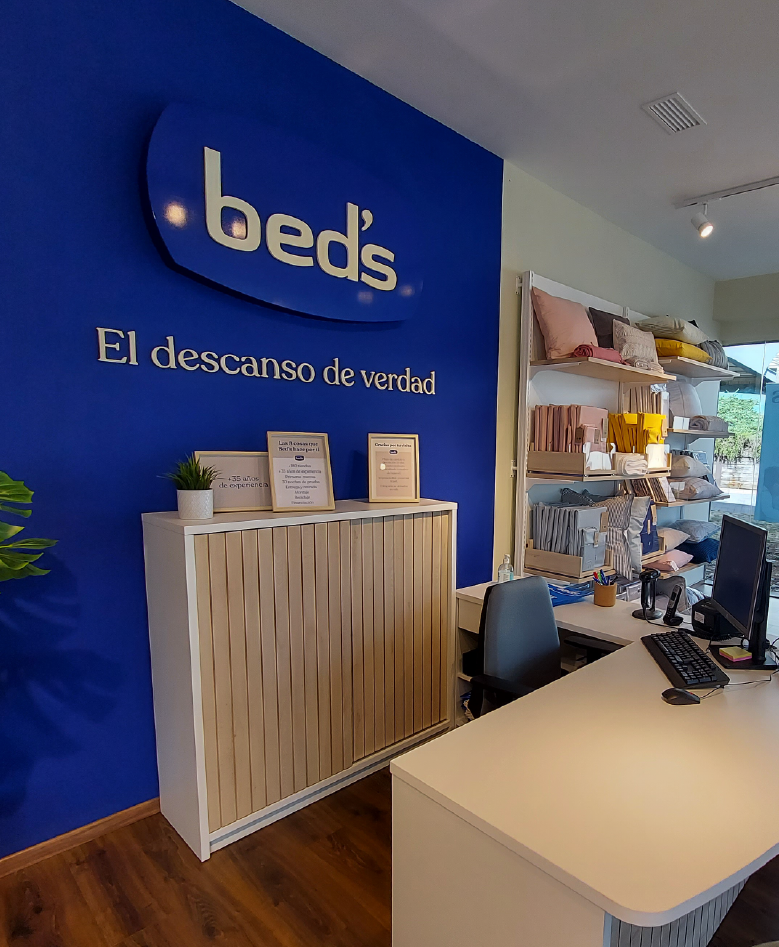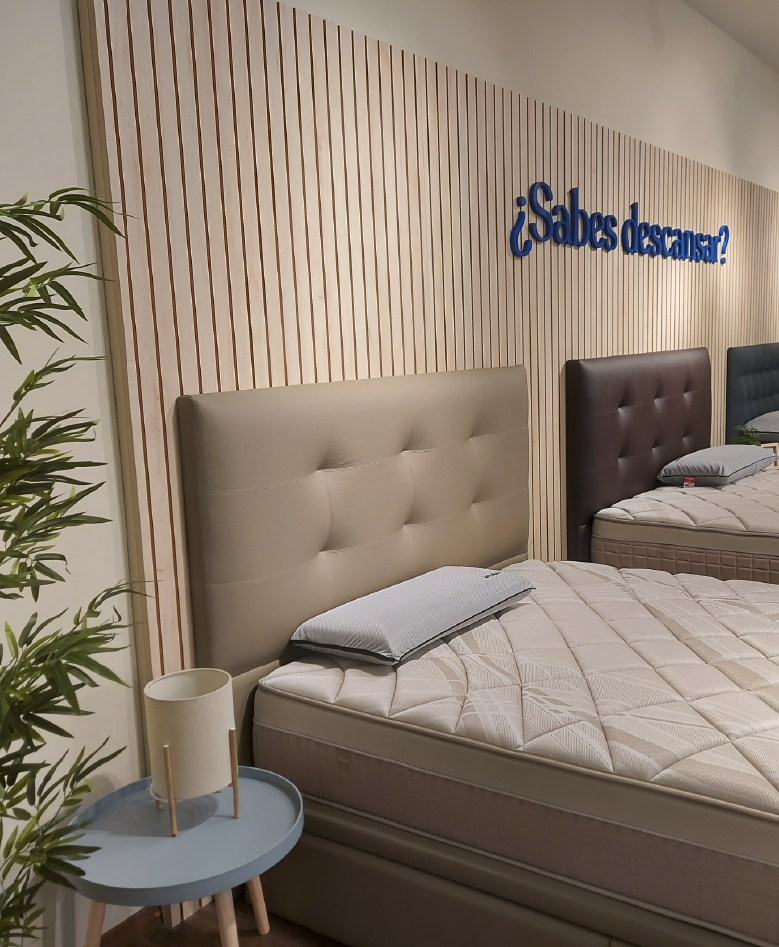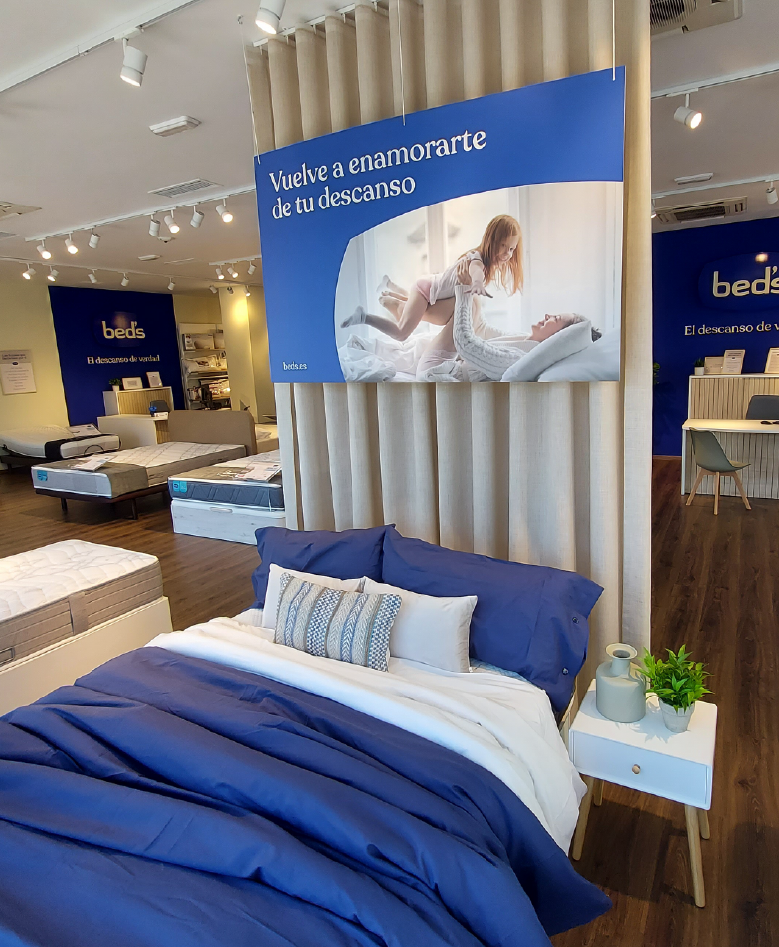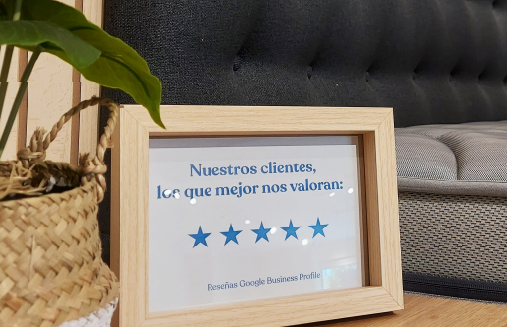 We don't say it,
our clients do.
Those who rest best, those who value us best, those who know the most about us... Our clients.
At Bed's you enjoy personalized advice, you have the security and guarantee of the leading rest brands and you can enjoy all the services designed to complete your experience:
30-night trial, delivery and removal of your old equipment, free assembly and financing.
Do you want to know more about any of our services?