Our visco pillow that surrounds your shoulders
The unique design of this anti-allergic viscoelastic shoulder pillow allows you to maintain the correct posture throughout the night as it covers the entire upper area of ​​the arms and neck. This model is perfect for people who usually suffer from cervical discomfort, sleep on their side and need high firmness for their rest. Enjoy quality and relaxation at the hands of Pikolin Home.
Breathability
Medium-High
Memory foam

This pillow is made of memory foam. It completely adapts to the shape of your neck and surrounds your shoulders. Enjoy the pressure relief in the cervical area and the comfort provided by this material.

Sleep on the side

Its design and special shape that gathers the shoulder area make this model ideal for people who usually sleep on their side.

Outer cover

The outer cover of this model, made up of silk-touch microfiber padding, makes this model offer you the most comfortable rest. It is also removable to ensure optimal hygienic conditions at all times.

Inner cover

Since the pillow is one of the elements of the rest equipment that suffers the most and wears out the most, this model incorporates double protection. Its inner cover is made of 100% cotton jersey, which guarantees the softness and breathability of your pillow.

Special Design

The special design of this pillow covers the area of ​​your shoulders, so you can keep your spine aligned with your neck and head and ensure a correct posture during rest. Ideal for people with discomfort in the cervical area.

Treatment

This memory foam pillow incorporates a hypoallergenic treatment. A very important factor if we take into account that the pillow is the element of your rest equipment that is most in contact with your breathing and a skin area as sensitive as the face and neck. Perfect for people with allergic problems and who need a pillow in perfect hygienic conditions.
Firmness

Enjoy a high degree of firmness and adaptability.

The outer cover of this pillow incorporates SilkTouch Microfiber technology. Enjoy a very soft and comfortable contact.

Health Guard

Health Guard is a non-irritating, biodegradable and durable finish that fights the menace of bacteria, mould and dust mites. Making products more hygienic, odour-free and discoloration-free.

Maximum wash temperature

The cover of this pillow can be machine washed at a maximum temperature of 30º.
Financing

At Bed's we give you all the facilities so that you don't have to worry about anything. Do you want to pay your order in easy installments and with total security? Choose our 100% online financing.

See more
You have doubts?
You can contact us through this phone number or email and we will answer all your questions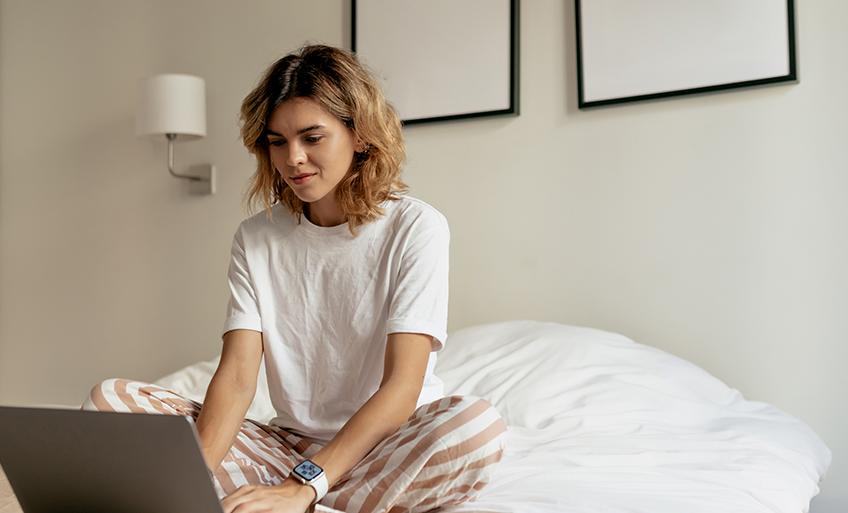 Guide to choosing your pillow
Here are the factors you should take into account when choosing your pillow. At Bed's we guide you so that your sleeping equipment meets all your needs and you can finally get some real rest.