8-15 working days
What base matches with this mattress?
Get a super personalized rest by combining this mattress with an articulated base, with the Packs Talos by Pardo .
Calculate your financing with Cetelem
Innovation for your adjustable rest
Draco memory foam mattress allows you to maintain the natural and ergonomic position of the body throughout the night. Highly recommended to combine with an adjustable bed base, for people with joint or muscle discomfort, with reduced mobility or those looking for extra customization in their rest position.
Cover:
Removable and washable
Memory foam

The core of the mattress is made of technical HR foam, a flexible and resistant material. In addition, it incorporates a layer of viscoelastic material that offers a much softer and more comfortable feel.

Operating System

Both its padding, its core and its cover are designed for the perfect articulation. It is the perfect combination: flexibility, elasticity, comfort and adaptability.

Transpirability

Due to its unique formulation and open pore foam structure, it is highly ventilated. It also has ventilation channels. All this allows air to circulate inside and the moisture your body produces during the night to be eliminated.

Adaptability

In the upper and most superficial part of the mattress, that is to say, the part that comes into contact with your body, there is a layer with a high density thermo-sensitive material that makes the Draco mattress highly adaptable.

Motion Isolation

Due to the very construction of its foam, the core of this mattress offers independence for each bed to prevent the movement of one of the sleepers from moving to the other. A key factor for people who sleep with a partner and tend to move a lot during the night.

Zip

Maintaining the hygiene of your rest equipment is essential, for this reason, its elastic cover incorporates a perimeter zipper so that it can be easily removed from the mattress and washed.

Firmness

This mattress provides medium-firm support and ensures your spine is in a natural and neutral position during sleep.
Desyfresh

Desyfresh is a strong but flexible material with open-cell structure (tiny alveolus-shaped cells which are not completely closed) that provides medium-firm support to maintain the natural curves of the spine while resting

Visco Sense

Viscosense is a temperature-sensitive high-density material, incorporated into the top layers, that adjusts to body pressure and temperature and allows the mattress to conform to the body shape and reduce pressure points in your body, giving a sense of weightlessness.

Sanitized

Protection against bacteria, mould and dust mites. Extending the overall health and lifespan of the mattress.

Height

The height of this mattress is 24 cm.
You have doubts?
You can contact us through this phone number or email and we will answer all your questions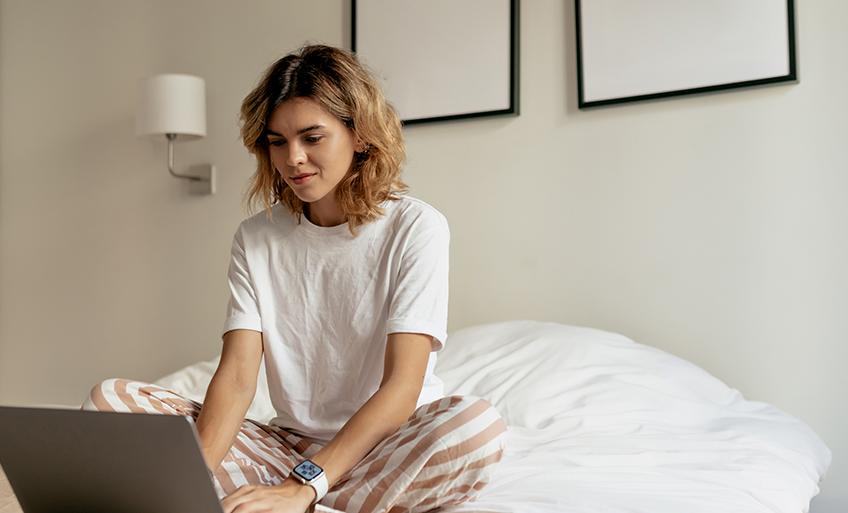 Benefits of adjustable rest equipment
Imagine having breakfast in bed every day or watching TV comfortably before going to sleep. Are you looking for an adjustable bed that allows you to enjoy your sleeping equipment much more?