Why choose a handmade mattress?
Their handcrafted production and the attention to each little detail give this type of mattresses an extra quality and luxury, with exclusive designs.
Calculate your financing with Cetelem
Discover every detail of this exclusive hand made mattress
The most natural, comfortable and exclusive rest has arrived at Bed's. The Tradición Evoque Mattress is handmade, using the materials that nature provides us with the best natural fibres: cotton, silk, wool and mohair taking care of every detail in a sustainable way.
Cover:
Extra soft, 100% viscose
Natural composition:
Wool, cotton, silk and mohair
Pocket spring mattress

The core of the mattress is made up of 14 cm of pocket springs with 3 differentiated comfort zones. It also incorporates two layers of high-density foam.

Handsewn

Handmade product, manufactured and sewn by the expert hands of master mattress makers, which make this product a unique piece.

Transpirability

Thanks to its composition of natural fibres, the air circulation of the mattress is constant, and the accumulation of heat and humidity that your body gives off inside the mattress is prevented. This means that the lifespan of your sleeping equipment is extended.

Extra Comfort

The padding of the Evoque Tradition mattress is made of: cotton, silk, mohair and a high quality fibre system, which gives you a very pleasant first contact and extra comfort for much longer.

Silk

It is a material that stands out for its great softness and resistance. It is a fantastic dermatologically tested thermoregulator and highly recommended for cases of very sensitive skin.

Wool

Its elasticity, comfort and softness are some of its main qualities that have made it become one of the fibers Naturals most used in the rest of the quality market.

Cotton 100%

This natural fibre stands out for regulating humidity and favouring perspiration, it is also very resistant, elastic and perfect for insulating and avoiding allergic reactions.

Mohair

Excellent insulating that absorbs and releases moisture from the air, it is cool in summer and warm in winter with great natural resistance.
Rest sides

This mattress offers all its benefits on both sides. It is reversible. It incorporates four vertical handles to turn it from head to toe easily and flip it over. It is recommended to do it every 6 months to enjoy a real rest for a longer period of time.

Padded upholstery

Handmade process that consists of piercing the core of the mattress with a needle from side to side, joining both parts with a thread that fixes the quilts. It provides a better distribution of comfort and greater volume in the padding, you will feel how the mattress envelops you.

Firmness

The Tradition Evoque mattress is available in different firmnesses: Medium, Firm and Combination Medium-Firm, allowing you to customise the mattress to suit you and your partner's tastes and needs. So that whatever your build and preference, you'll find the perfect support.

Height

This mattress has a height of 32 cm.

Outer fabric

The fabric that covers the entire surface of the mattress is 100% viscose, a material that stands out for being very soft and breathable. It is not removable.

Operating System

This mattress is specially designed to be articulated and adapt to all your sleeping needs. Don't hesitate, combine this model with an adjustable ottoman bed base and get the most personalised rest.
You have doubts?
You can contact us through this phone number or email and we will answer all your questions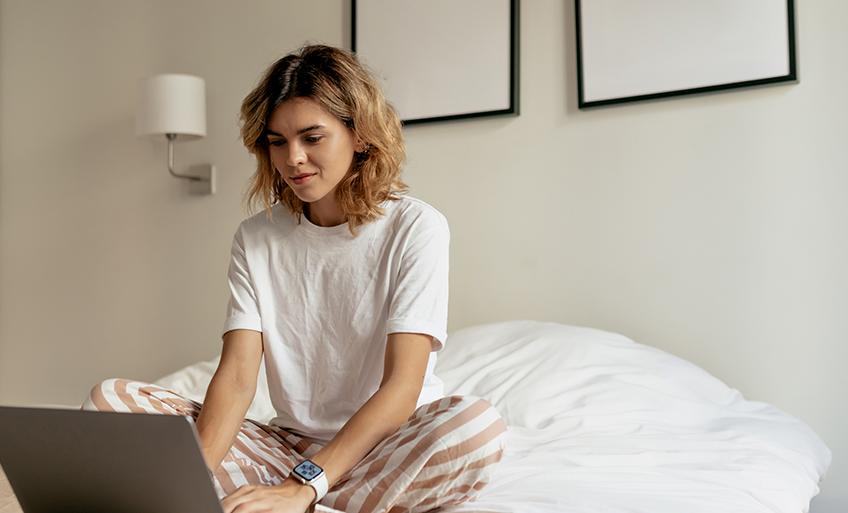 Tradición Evoque Mattress
Tradición by Smattex: the combination of natural materials and the most careful craftsmanship to achieve a perfect rest.