8-15 working days
Which mattress choose for your Talos Pack?
The Aledo mattress 100% latex, the Ekon mattress with memory foam 20 cm or the Draco mattress with memory foam 24 cm.
Calculate your financing with Cetelem
Talos Plus Sleep System
The great benefit of the Talos Plus adjustable bed is that you can move from one position to another while maintaining the same distance from the bedside table. This pack is composed of the Talos Plus adjustable bed base and the latex or memory foam mattress of your choice: Ekon, Aledo or Draco. Discover them below.
Height:
Depending on mattress
Resistance

Thanks to the selection of the most carefully selected and resistant materials, Pardo ensures that you rest safely, comfortably and for much longer, as it extends the useful life of your sleeping equipment.

Adjustability

The shoulder region features firmness adjusters for a better conformability, so that this slatted base can be adjusted to suit each sleeper's comfort requirements.

Optimum Comfort

Advanced smooth silent operation. The remote control allows the user to effortlessly adjust the bed. In addition, the Talos Plus system makes that when moving from the horizontal position to the raised backrest the user always maintains the same position with respect to the bedside table.

Siltent Sleep

Adjustable mechanism ensures quiet, smooth, noise-free operation.

Core

This pack includes the mattress to choose between the Aledo latex model, the Ekon memory foam model or the Draco memory foam model.

Aledo Mattress

The Aledo mattress is a 100% latex core mattress of medium-high firmness. It incorporates a cover that offers a soft welcome and great breathability of the mattress. The height of this mattress is 24 cm. For more information click here.

Ekon Mattress

The Ekon mattress, with 20 cm memory foam, offers a medium-high firmness and is a very adaptable model that fully adjusts to the shape of your body. It incorporates a washable cover to keep your sleeping equipment in optimal conditions. For more information click here.

Draco Mattress

The Draco mattress, with 24 cm memory foam, is a firm but adaptable mattress. It is made of a material that helps your body to maintain the optimal position during rest and favours the ventilation of the mattress. It includes a washable cover. For more information click here.
Bedframe

Sturdy, strong structure, made with steel tubes 1.5-2 mm thick, coated with dark grey textured epoxy paint. The bed base includes a bottom retainer to ensure the mattress does not slip nor skid from the base. Optional scissors lift and bed side safety rails.

Bed

Bed slats made from birch wood with steam treatment, arranged in groups of two, with flexible slat pockets manufactured from SBS thermoplastic rubber material, and a metal 5-lever action system. The shoulder region features firmness adjusters for a better conformability to the different body zones. Lumbar region reinforced with double slats and firmness adjusters.

Operating System

Small, whisper-quiet, electric dual motor for advanced smooth silent operation. Has an emergency option that allows you to move the base to the flat position in case of a power outage and wired or wireless remote control (optional).

Legs

The leg set included in the pack are 27 cm high.

Sanitized

Sanitized is a protection system against bacteria, mould and dust mites that is incorporated in the three mattresses available in this pack, and prolongs the life of your sleeping equipment.

Látex 100%

Latex, of Aledo Mattress is a material extracted from Hevea rubber trees. After this natural raw material has been collected, it is subjected to a foaming and vulcanization process to cause the formation of latex foam. It provides medium support (with 7-Zone comfort zones), moulds to the body's contours and curves and matches the shape of the base.

Visco Sense

Viscosense, in Draco and Ekon mattresses, is a temperature-sensitive high-density material, incorporated into the top layers, that adjusts to body pressure and temperature and allows the mattress to conform to the body shape and reduce pressure points in your body, giving a sense of weightlessness.
You have doubts?
You can contact us through this phone number or email and we will answer all your questions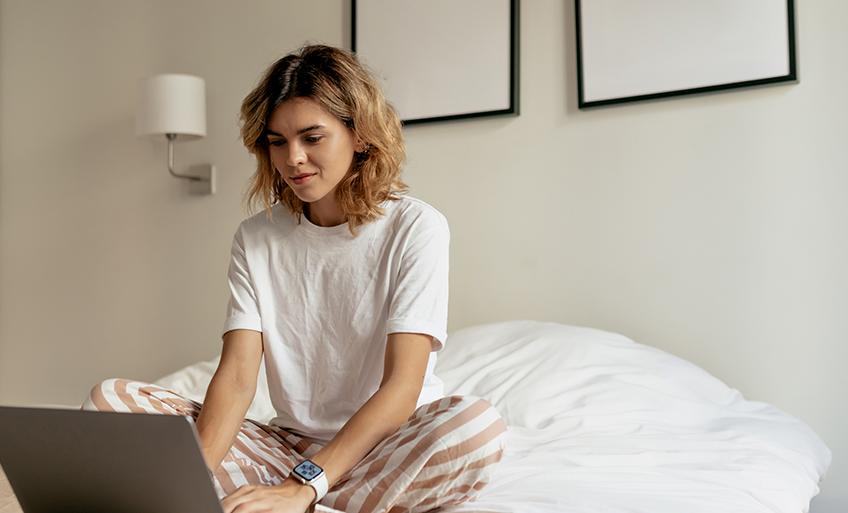 Benefits of adjustable rest equipment
Imagine having breakfast in bed every day or watching TV comfortably before going to sleep. Are you looking for an adjustable bed that allows you to enjoy your sleeping equipment much more?