8-15 working days
Calculate your financing with Cetelem
Our most breathable and resistant mattress
The new Mozart mattress, a mattress that will offer you the coolest and most comfortable rest for many years. Thanks to its composition of pocket springs and its layers of fiber padding, it is an ideal model for couples who need total independence from bedding and for hot people who are looking for a damp-free rest equipment. Of course, all of them agree on something: they need maximum comfort.
Cover:
Elastic and breathable
Pocket spring mattress

The Mozart mattress is made of pocket springs and is divided into 5 different firmness zones for a much more restful sleep: it adapts perfectly to the contours of your body, guarantees optimal support in the central area, releases hip pressure points and shoulders and relieves the weight of the lower back.

Stability

It stands out for being a model with a very long useful life. One of the main reasons is its high-density cushioning that protects the core of the mattress and offers you a comfortable and stable rest. Therefore, your Mozart mattress will ensure you the most restful sleep for many years.

Transpirability

The comfort layers of this mattress, made up of super soft foam and fibre, in addition to contributing to its gradual reception effect, intensify the breathability offered by pocket spring and thermoregulation mattresses. That is why the Mozart mattress guarantees you the coolest rest, ideal for hot people and maximum comfort.

Motion Isolation

The isolated springs in small independent bags respond individually to vibrations, preventing your partner's movements from being transmitted to your side of the bed and affecting your rest, and vice versa, of course.

Caras de descanso

This mattress concentrates all its comfort on one of its sides, as is often the case with high-quality mattresses. However, it incorporates five embroidered handles to make it easier to change position. Recommendation: turn it every 6 months, so that the feet are on the head.

Hypoalergenic

This model is made up of materials that block the appearance of mites, bacteria and fungi, guaranteeing you a totally hygienic rest. This protection is maintained throughout the useful life of the mattress without losing its effectiveness.
Firmness

This medium-firm pocket spring mattress gives you balanced, adaptable and highly breathable support.

Height

The height of this mattress is 30 cm.

Adapt Tech Zone Support®

AdaptTech Zone Support is a technology developed by Pikolin exclusively for Bed's. It is based on the division of the mattress into 5 support zones that fully adapt to your weight and morphology. In addition, it guarantees extra reinforcement around the mattress to prevent deformation.

Progression Fiber Plus

Progression Fiber Plus is the combination of three superimposed layers that create a comfortable, breathable and very soft padding: the first in Supersoft cellular material, soft and temperature-regulating, and the second and third in fiber for a first fresh reception and comfort. guaranteed.

Triple Barrier

Triple Barrier is a Pikolin technological application that blocks the three main sources of hygiene problems (mites, bacteria and fungi), thus avoiding allergic reactions and unwanted odours. Unlike hypoallergenic treatments, the active principle of this technology is mixed at the time of manufacturing the foams and therefore forms part of the polyhedral cellular structure of each of the components, achieving a permanent result.
3-year manufacturing guarantee

This product has been manufactured with the highest quality standards. So that you can make your purchase with complete confidence, the manufacturing guarantee covers, for the first three years from the date of delivery, the possible manufacturing defects.

See more

Satisfaction guarantee

In beds.es we are so sure that we have the mattress that best suits you, that we offer you 30 nights to try it out. If in this period you do not manage to adapt to it, you can make a change for another model thanks to our satisfaction guarantee.

See more

Financing

At Bed's we give you all the facilities so that you don't have to worry about anything. Do you want to pay your order in easy installments and with total security? Choose our 100% online financing.

See more
You have doubts?
You can contact us through this phone number or email and we will answer all your questions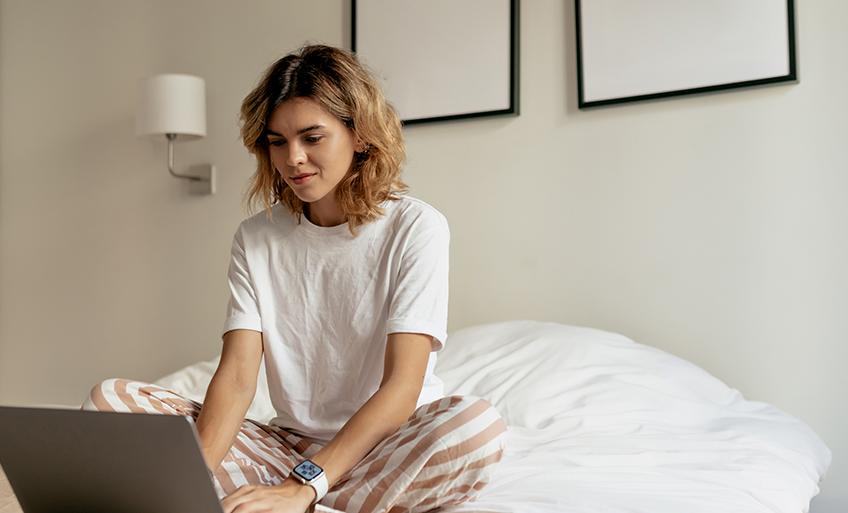 Bed's | Benefits of pocket spring mattresses